America's #1 Car Buyer
The only car buying company in America that buys cars and delivers your cash in 60 minutes or less.

Plus FREE Pick Up
1-800-Cars- 4-Cash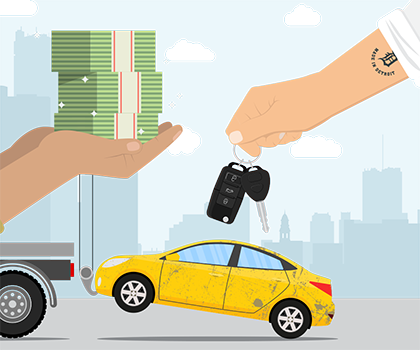 Here's How to Get Cash for Your Car


FREE

Pick Up

We will come pick up your vehicle at no cost to you.


Cash in
1 Hour
We will pay top dollar for your vehicle in less than 1 hour. Guaranteed!
Buying Cars Just Like Yours!
America's #1 Car-buying Company

2004 Lexus RX 330
$2,350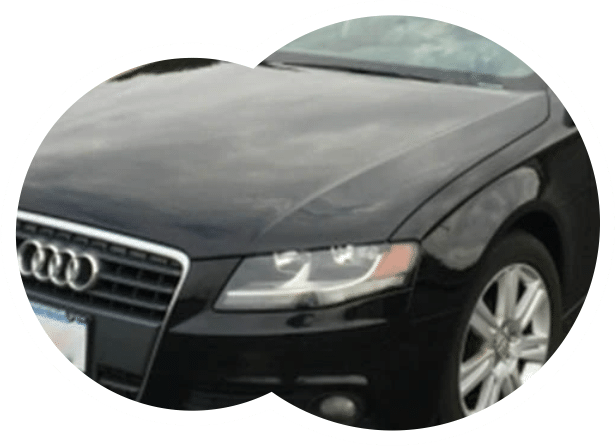 2010 Audi A4
$2,000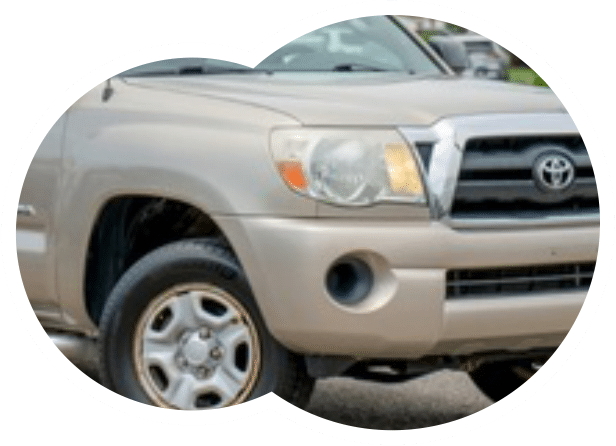 2005 Toyota Tacoma
$3,000
Get A Price For Your Car
How To Get Cash For Your Car Today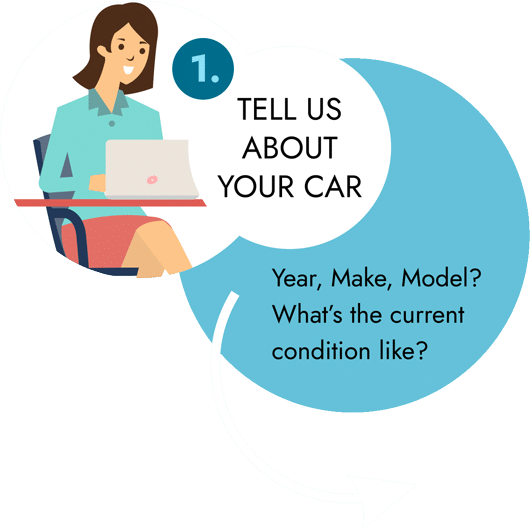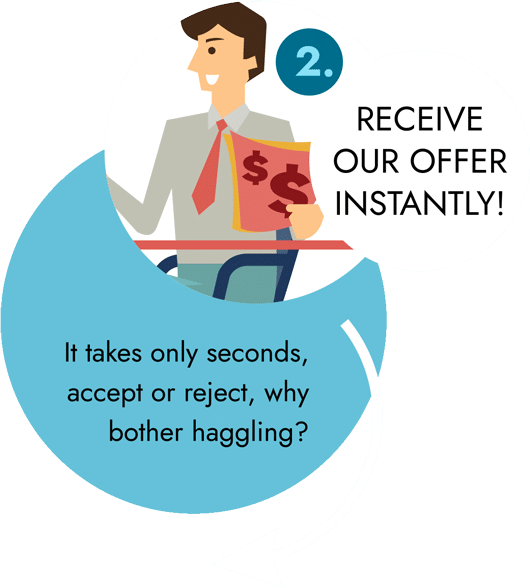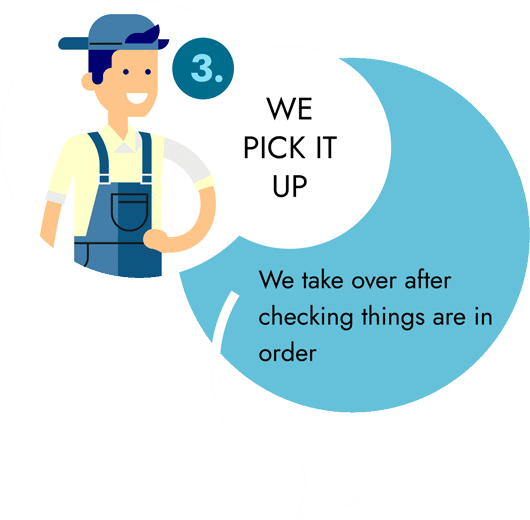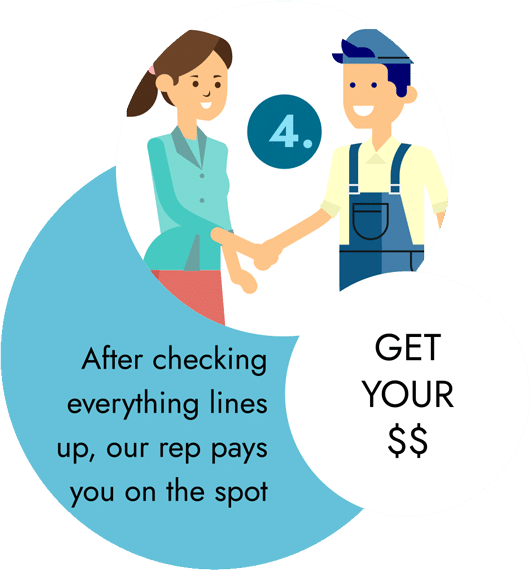 Where Can I Sell My Car or Sell My Truck for Top Dollar?

Have a used car you're trying to sell? Maybe you have a used truck. Makes no difference to us. 1-800-Cars4Cash is happy to accept them both.
Get cash for your used car today:
Call us. Tell us about your car so we can determine what it's worth.
Receive an offer on the spot. Feed us information and get instant feedback.
Schedule a pick-up. We'll check out your ride and take over from there if things check out.
Get paid. If everything about your car looks like what you told us over the phone, we'll pay you on the spot.
Car taken off your hands. Money in your hand. Everyone wins.
What Used Car Brands Sell Best?

If your car is in decent shape, you could sell it for top dollar. Age is just a number, whether you have a 2009 Honda Accord or 2017 Toyota Camry, but make and model make all the difference.
Call 1-800-Cars4Cash, especially if you're trying to get rid of a:
Toyota
Honda
BMW
Dodge Ram
Ford F150
Lexus
Mercedes
If you're looking for someone who is buying used cars of any make for top dollar, look no further than GLR.
What Is Your Used Car Worth?

When you're trying to unload a used car or truck, the first thing you want to know is: How much is my vehicle worth?
Here is the info 1-800-Cars4Cash needs to know so we can give you an estimate for buying your used car:
The make
The model
The year
The mileage
The condition
Fill in all the blanks, get a price for your car – and then it's up to you. No haggling. You decide whether you want to take our price for your vehicle or move on. (We're willing to bet our top dollar quotes will be the best thing you hear all day.)
Our quotes will match, if not exceed, blue book value, so you can be sure you're getting the best price possible for your used car.
What Determines the Value of My Used Car?

A used vehicle's value or worth is determined by many factors. For us at 1-800-Cars4Cash, the most important elements are:
Year
Make
Model
Mileage
Trim
Depreciation
Features
All these characteristics play a major role in estimating the value of your used car or truck.
The Easiest Way to Sell Your Used Car

You've decided it's time to "Sell my car!" or "Sell my truck!" Now what? Maybe you'll Google, "Who buys used cars?" Maybe you'll think of selling the vehicle on your own (so unappealing).
Wouldn't it be far better to have cash in hand and your used car or truck out of the way? Isn't a quick exchange of vehicle for cash easier than trying to unload your car on your own?
Enjoy the experience of a private used car sale without any of the hassle or paperwork. Simply call 1-800-Cars4Cash, we'll have a chat about your ride, you decide whether you accept the estimate we provide, and we do business.
1-800-Cars4Cash: We Buy Used Cars

Who buys used cars? GLR buys used cars. There are no gimmicks. There is no catch. We want your used car and we are willing to pay the highest amount for it.
Contact us today to get rid of your used ride. Walk away feeling lighter, and a little richer.
Call 1-800-Cars4Cash to sell your used car.
Junk Car FAQs
Select a Topic
What is 1-800 Cars4Cash?
What types of vehicles does 1-800 Cars4Cash purchase?
Walk me through how it works...
Do I need a title to sell to 1-800 Cars4Cash?
What is the turnaround time to get my vehicle picked up and get paid?
Can I donate my car to charity?
Do you buy cars that have been totaled in accidents?
Do you buy incomplete vehicles?
How do I junk my car in Detroit?
How much do you pay for Junk Cars?
About Us
We are GLR.
1-800-Cars4Cash is owned and operated by GLR Advanced Recycling, America's premier scrap metal and recycling solutions company. We provide free pickup and towing upon request for your car.
Our promise to you: Pickup within 1 hour. There is no catch. There are no gimmicks.
GLR is the largest car-buying company in America that delivers your cash in 60 minutes or less.
Call 1-800-Cars4Cash. Get that car out of your driveway and put money in your pocket.